Hazel House – how two young women in Serbia are playing the hazelnut long game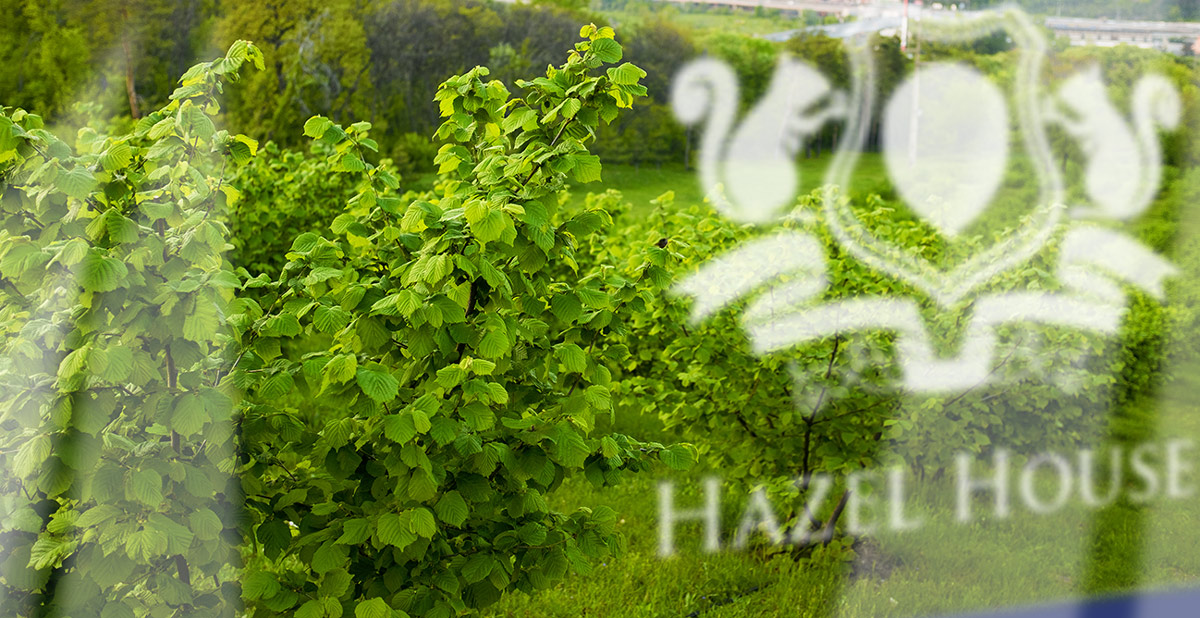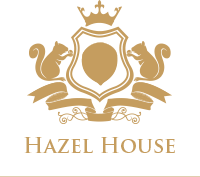 Katarina Djurovic and Ana Suvacarov, owners of Hazel House, are an anomaly in Serbia today, they are two young women determined to launch an uncommon idea in agriculture — the hazelnut business.
Born and raised in Belgrade and Kikinda, they're two women connected through family friendship. In their twenties, Katarina received education abroad and worked in law offices and administration in Serbia, and Ana has finished University in Novi Sad. After a few years toiling for someone else, united by their friendship, they discussed a business which Ana's father is already engaged in — growing hazelnuts. They both agree, the idea came quickly and easily, although they didn't posess significant knowledge in agricultural field at the time.
Ana's father owns a 15 hectare hazelnut plantation in Kikinda, currently in its nineteenth harvest year. Discussing the potential and future of hazelnut production with him, they went ahead and purchased 77 hectares of flat, black, Kikinda farmland without improvements. First hazelnut planting occurred in 2016 on 10 hectares but lost the planting season in 2017 due to unexpected circumstances, resulting in lack of young plants for the season. Katarina and Ana now have half their plantation almost two years behind the first growth.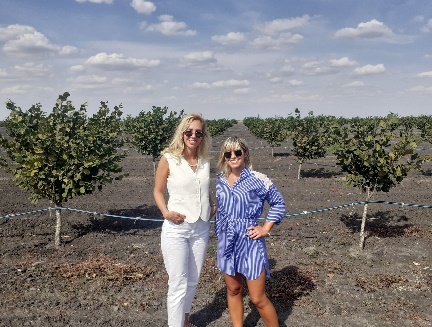 Katarina Djurovic and Ana Suvacarov, owners of Hazel House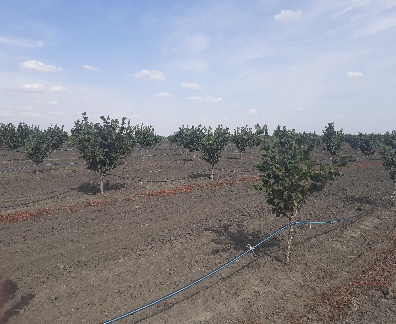 Hazel House, hazelnut trees at four years of growth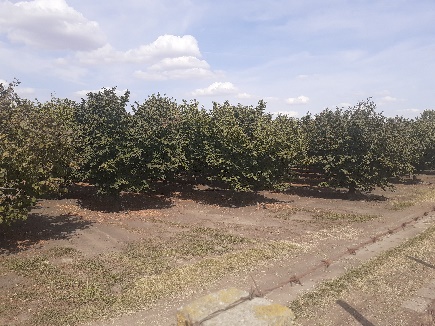 Hazelnut trees at 19 years of production on Ana's father's farm
Hazelnut farming is not quite similar to hazelnut trees growing in Serbian back yards. First, the hazelnuts are grafted onto Mecelesksa, Di Italian or Anniston French trees to raise the branches off the ground. This allows for cultivation and, later, harvesting under the trees with mechanization to gather fallen hazelnuts. Second, the hazelnut varieties are Italian strains, which vary in shape and even taste. Third, drip irrigation is essential to assure a crop in warm Serbian summers, but as Ana and Katarina discovered, too much rain could harm young trees. Last year, the plantation experienced excessive rain, stunting growth on a portion of the acreage. They were forced to install underground drainage, causing additional cost at a delicate time.
Kikinda Region at a Glance

59,453 inhabitants
Region produces wheat, corn, soybeans, sunflowers seeds, sugar beets, fruits and vegetables
Manufacturing and trade are primary employers
Kikinda is 66 km from Hungary, 12 km from Romania
27.92% unemployment rate
Ana's father currently has hazelnut processing capacity sufficient for his fifteen hectares. This facility meets his needs and may get Hazel House started, but their production will quickly outstrip his processing capacity. He recently purchased Italian processing equipment which cleans, crushes, dries and sorts hazelnut from the shell. The nuts then are sent through a sorting table where workers manually remove inferior nuts, shells and external debris. Shelled nuts must be kept in cold storage at 5 degrees Celsius, unshelled nuts can remain in wire-mesh bins for a longer period of time. From prices noted on the open market, unshelled hazelnuts reach 400 dinars/kilogram, whereas shelled can reach 800-1,000 dinars/kilogram. The cost to process hazelnuts, maintain on cold storage, is a large jump in expense in equipment and facilities.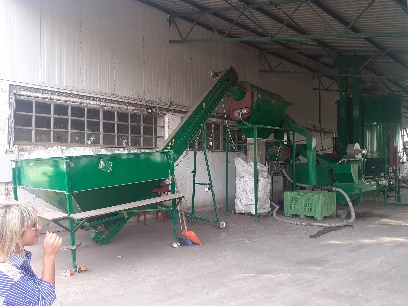 Hazelnuts are separated from debris, washed, dried and deshelled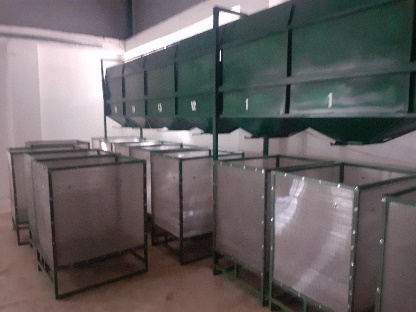 Shelled hazelnuts are sized and packaged according to buyer's needs Once shelled, they are placed in cold storage at 5 degrees Celsius.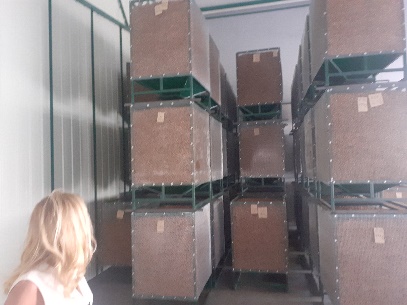 Hazelnuts in the shell can stay in dry storage for 2–3 years, cracked when filling an order
Driving from the partner's hazelnut fields to the processing facility, one passes a large, what appears to be over 100 hectare hazelnut farm managed by the Italian company, Ferrero. Ferrero in the past few years established a hazelnut farm in Kikinda due to optimal weather conditions, right height above sea level and cost to produce compared to rising land and production costs in Italy. Turkey is the largest hazelnut producer in the world, maintaining a monopoly on prices. Currently, Serbia cannot produce enough hazelnuts and are importing a high percentage. Local confectionary companies are the biggest buyers. Total hazelnut production in Serbia is less than 5000 hectares, individual hazelnut farms reach 15 hectares, the largest hazelnut farm is 200 hectares, making Hazel House one of the largest players in only a few years.
Hazelnut Facts

It takes at least five years to harvest the first crop
Hazelnut trees can produce for 50–60 years
One hectare can produce on average 3 tons
Hazelnut trees are nearly organic, only requiring occasional pesticide
Hazelnut trees grow especially well in the warm, dry Serbian summers combined with drip irrigation
Serbia confectionary producers import large quantities, buying up all domestic production
Less than 5,000 hectares of hazelnuts are grown in Serbia
Hazel House, Katarina and Ana's joint company, are at an historical juncture. They will not be able to utilize her father's processing facilities and prefer offering hazelnut kernel due to various factors. Their next step is a greenfield project, building a structure and equipping with processing equipment handling more than 250 tons annually. Just to give an idea of the expense coming their way, the hazelnut harvesting machine alone costs EUR 85,000. Considering the hundreds of thousands in investment required for full production, Hazel House has been researching the European Union's IPARD program to cover up to 60% of the investment or to qualify for a low interest, national program, subsidized, agricultural loan. The women have been researching IPARD for quite sometime now, Ana and Katarina attended a training needs assessment workshop led by the Serbian Rural Finance Program (SRFP) in September 2019. It was here where the Business & Finance Consulting team first met the two women.
Issues in the short- and long-term. Agricultural insurance currently is a problem. Without hazelnut production till after the fifth year, insurance companies will not extend coverage, leaving their orchard's uninsured. Hazel House's business model goes beyond production and processing. They plan to further development of hazelnut oil, hazelnut spread and roasted hazelnuts. Hazelnut oil is used in salad oil, ingredient for cakes and a base for cosmetics. Hazelnut oil alone is in huge export demand.
For now, Ana and Katarina are looking to develop their company, not wanting to sell hazelnuts in the shell. They want to develop their products. At this stage, they need further education in the way of IPARD, agricultural insurance, business plan development, applying to a bank for a loan and possibly product development. This, the SRFP program will be more than pleased to assist with.