SRFP Business Training Schedule Announced for January–June 2021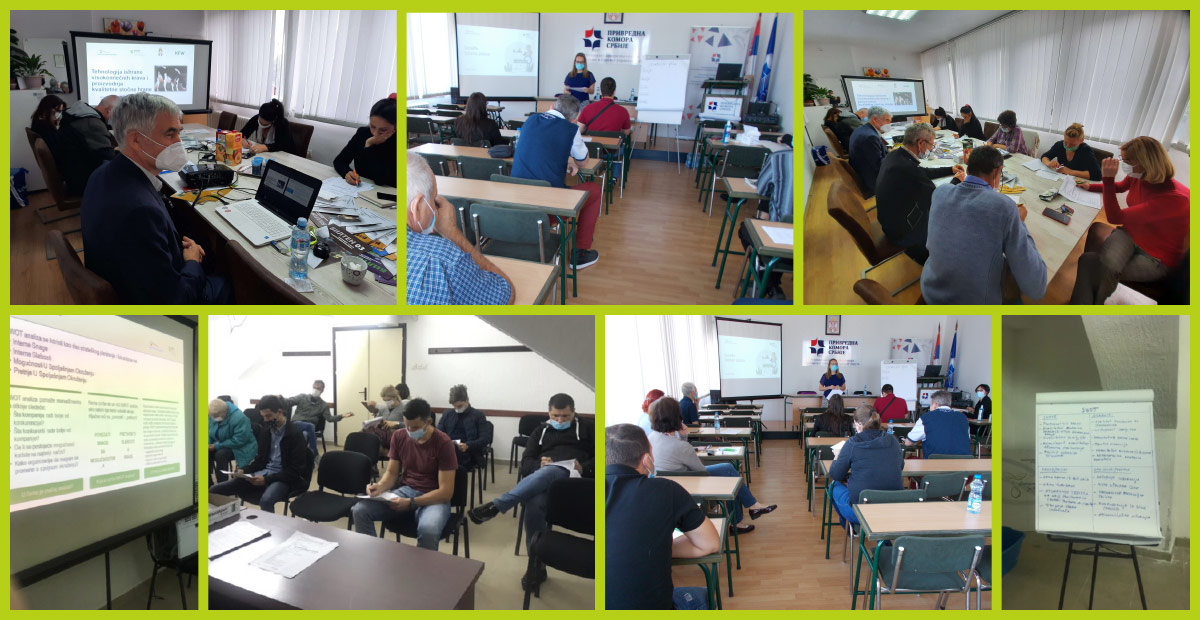 The SRFP Program is pleased to announce the release of the January-June 2021 MSME and agricultural training schedule. In 2020, SRFP held 80 trainings for over 2,000 business-people or those interested in expanding their business skills. For the first six months of 2021, the program is currently planning 32 trainings on a wide-variety of topics, with four new trainings:
Marketing and Product Distribution
Product Development
Setup and Management of Cooperatives
Health and Safety (phyto, sanitary, processing standards, standards entering new markets – ISO, HACCP, CE Mark, etc.)
The SRFP Program is once again offering the popular trainings held in 2020:
Business Plan Development
Applying to a Bank for a Loan
IPARD (adjusted to selected industries or calls)
E-commerce for MSMEs and agricultural producers
Digital Marketing
Market Research
Geographic Origin
Design and Packaging/Brand Management
Financial Planning
The aforementioned trainings will be offered online. Additional trainings are being planned for the period, online or in a classroom setting (depending on the COVID-19 restrictions on group gatherings). To learn more, go to the SRFP website page Training Sessions to find the training schedule and instructions to sign-up.
The Development of Financial System in Rural Areas in Serbia (SRFP) program is funded by German Development Cooperation and implemented by Business and Finance Consulting (BFC) in partnership with the Serbian Ministry of Agriculture, Forestry, and Water Management.